Just milk, time, love and a huge passion
TO GET OUR GREAT PARMIGIANO REGGIANO
Parmigiano Reggiano, recently crowned the finest cheese in the world at the World Cheese Awards in London, is a P.D.O. (Protected Denomination of Origin, recognised by the EU) product made with raw cow's milk, skilfully processed in large copper boilers. The origins of this cheese date back to the 12th century, when it was produced in ancient monasteries and imposing castles. Despite the passing of the centuries, the age-old Parmigiano Reggiano recipe has remained unchanged. The cheese is produced only in a limited geographical area between Parma, Reggio Emilia, Modena, Bologna and Mantua, and in order to earn the Parmigiano Reggiano mark, it must be prepared according to the strict regulations established by the Parmigiano Reggiano Consortium. The diet of the cows, milking times and the cheese-making process are all carefully controlled and certified by technicians and veterinarians. Free from additives and made only from milk from cows fed with non-fermented fodder, this is a wholesome, nutritious cheese, suitable for enjoying on its own or as a tasty ingredient in a host of recipes.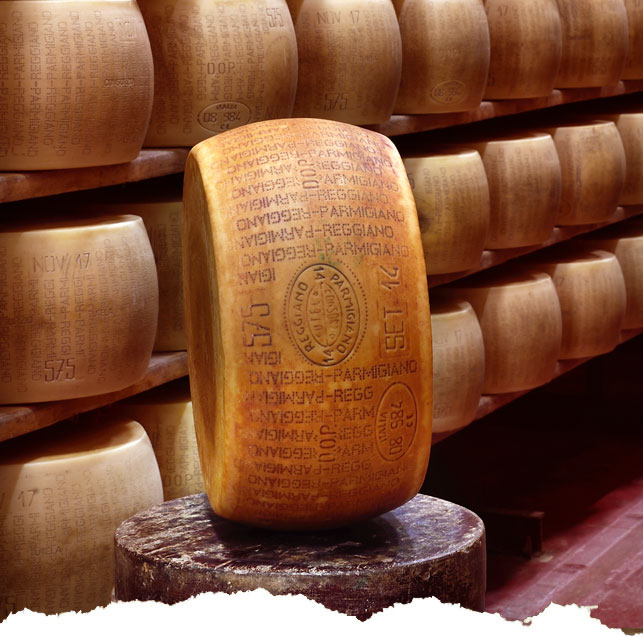 MAURIS RHONCUS ORCI IN IMPERDIET PLACERAT. VESTIBULUM EUISMOD NISL SUSCIPIT LIGULA VOLUTPAT
5 different types of ageing
to delight the most discerning palates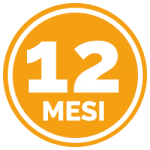 ---
to bring out a milky flavour enhanced with fine aromas. The paste is soft, ideal during meals.

---
with a crumbly, grainy texture and a perfect balance between sweet and savoury. Suitable for all recipes, and for grating on first courses.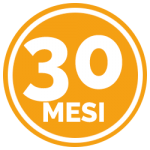 ---
confident yet balanced flavour, with an intense, persistent aroma and crumbly texture, making it perfect for enjoying on its own and for all kinds of recipes.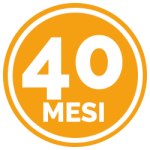 ---
dry, crumbly and grainy, with an intense, sharp aroma and spicy, nutty notes. Perfect for grating, or for enjoying with honey or balsamic vinegar.

---
It has a firm taste, is lactose-free and easly digestible. Despite the long aging process it keeps a smooth consistency that pleases the palate.
Entire Wheel
1/8 Wheel
about 1 kg.
Entire Wheel
1/8 Wheel
about 1 kg.
Entire Wheel
1/8 Wheel
about 1 kg.
Entire Wheel
about 1/2 Wheel
about 1 kg.